Our dashboard module Florence helps analyze the data in more detail and visualize patterns over time.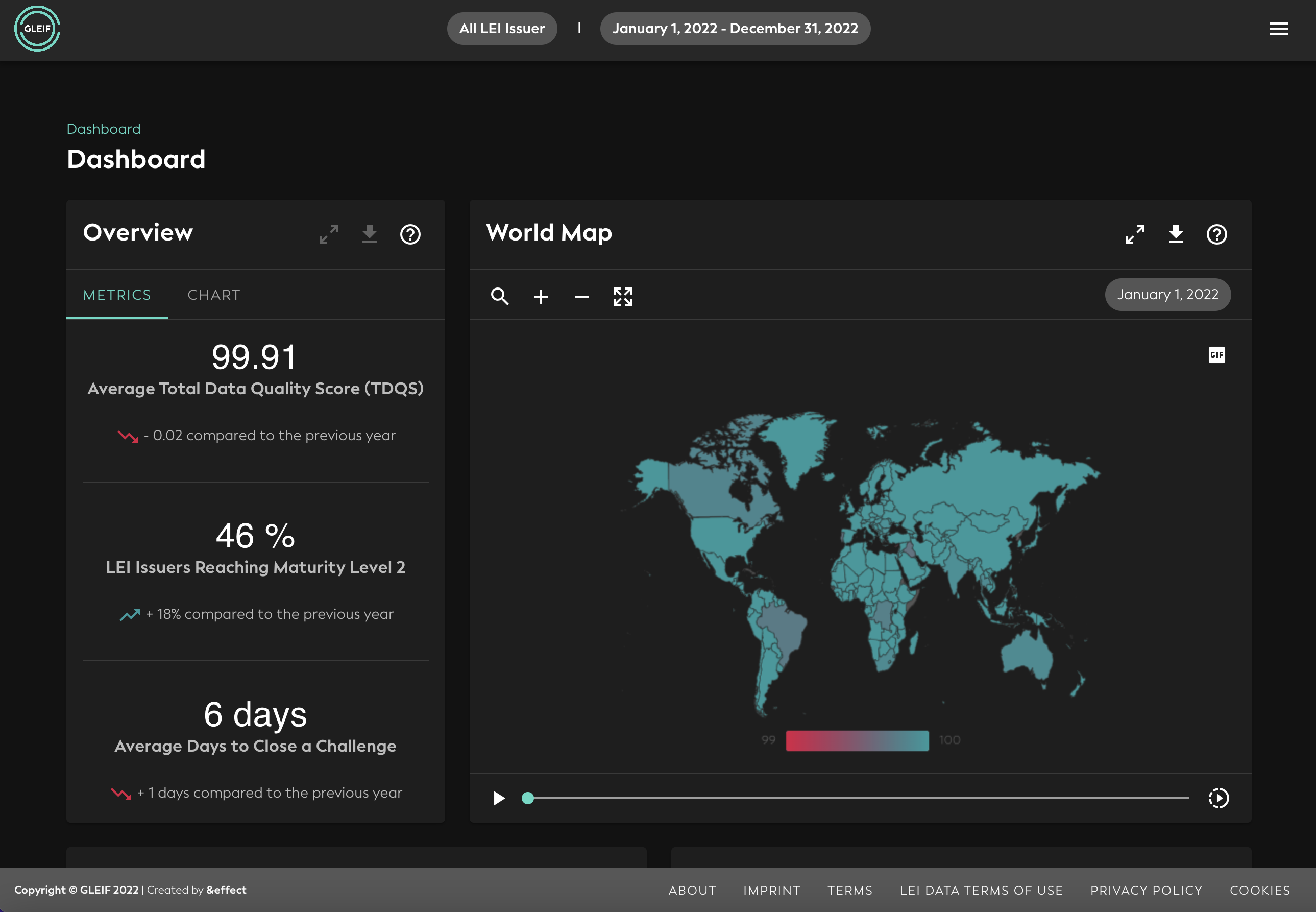 Together with GLEIF, we identified the most critical metrics to track the data. When the data is aggregated, we can determine which checks fail and when and where they fail.

The dashboard brings a relevant improvement to the workflow of GLEIF's team. They can now identify problems earlier, monitor the data quality, and communicate insights in day-to-day operations.
Data Quality Dashboard